Wood Removal & Repair Experts in Vero Beach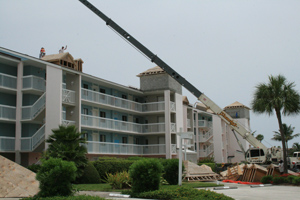 Our professional carpenters are ready to assist you with wood removal and replacement projects. As a Vero Beach wood repair contractor  we work with many condominiums, businesses, and homeowners to remove damaged siding and stucco and replace it with a product of your choice. No job is too small or big for our wood removal & repair division.
Our Wood Removal & Repair Services in Vero Beach and the Treasure Coast Include
Wood Repair
Stucco Removal & Repair
Carpentry
Framing
Soffit Repair

Trim Work
Exterior Condominium Renovations
Residential Siding Projects
Fascia Repair
We Provide Wood Removal & Repair Services to the Following Areas
Vero Beach, FL | Melbourne, FL | Sebastian, FL | Fort Pierce, FL | Stuart, FL | Jupiter, FL | Palm Beach, FL | Boca Raton, FL
Why Vero Beach Should Hire Us for Wood Removal & Repair Services
We believe that every wood repair or removal job is as important as another. If you want to maintain your home with quality maintenance service, then you should leave it to the professionals at Contract Service Enterprises. We are committed to starting the project and finishing the project. Our contractors provide quality service and always put our customers first.
Recent Articles About Wood Removal & Repair
If you are looking for Vero Beach Wood Removal & Repair Service then please call 772-770-9131 or complete our online request form.