Vero Beach Insulation Installation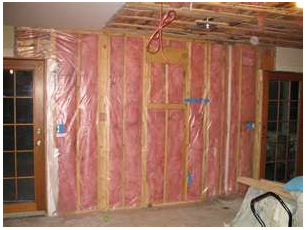 The R-value of Vero Beach installed insulation, indicates the resistance to heat flow. The higher the value, the higher the insulating factor will be. The different types of material, thickness and density will determine the R-value of the insulation. Increasing the amount of insulation in your property increases the R-value and the resistance to heat flow which in turn increases the energy efficiency of your home or office.
Vero Beach property owners should install or re-install insulation to reduce energy usage and increase their comfort. Adding insulation to your walls is a great way to moderate the transfer of heat through the exterior of your property. Better insulation translates to lower power bills.
Our Insulation Services in Vero Beach and the Treasure Coast Include
Energy Efficient Insulation
Home Insulation
Duct Insulation
Spray Insulation

Foam Insulation
Pipe Insulation
Additional Insulation
Replace Insulation

Energy Saving Insulation
Insulation Replacement
Attic Insulation
Soundproofing Insulation
We Provide Insulation to the Following Areas
Vero Beach, FL | Melbourne, FL | Sebastian, FL | Fort Pierce, FL | Stuart, FL | Jupiter, FL | Palm Beach, FL | Boca Raton, FL
Why Vero Beach Should Hire Us for Insulation
We make it our job to take care of your valued property investments through high quality products and dependable service. We are a prompt, reliable and professional company who takes pride in providing you with the very best home improvement services that will last for years.
Recent Articles About Insulation
If you are looking for Vero Beach Insulation then please call 772-770-9131 or complete our online request form.