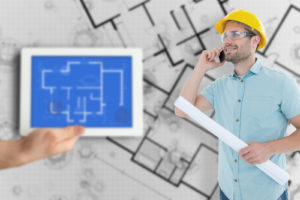 When you are looking to begin any commercial construction project, it is absolutely essential that you find the right contractor for specific commercial building needs. Making sure to take the time upfront to find a quality contractor that is the best fit for your project can save you a lot of time in the end and spare you massive headaches. While the quoted cost definitely plays a factor when choosing your contractor, it shouldn't be your only consideration. Here is a short list of four things to consider when you are looking for a general contractor for your next commercial construction project.
Experience
With any commercial construction project, it is important to make sure that your contractor's skills align with the work that you are wanting complete. When you are considering hiring a general contractor for your construction project, take the time to do your homework. Look to see what unique capabilities your prospective contractor offers and if they have ever performed similar work in the past. It is entirely appropriate to ask to see referrals when making the determination of which general contractor you want working on your commercial construction product, so don't be afraid to ask.
Resources
Before making the decision of which contractor to hire, make sure they have the adequate resources at their disposal to see your construction project done. Your general contractor should have a strong network of subcontractors to make sure they have the equipment and the necessary materials they will need to finish your job effectively and efficiently. You should also verify that the contractor you are looking to hire has adequate staff to handle your project, especially if your commercial construction project is a fairly large one.
Communication
When making the decision on which general contractor to hire, it is important to make sure you hire someone who knows how to effectively and efficiently communicate with you. Effective communication between you and your contractor can ensure that your construction project stays within budget and on schedule. Communicating with your contractor will also go a long way in making sure that you are both on the same page as to what the expected final results of your project will be.
Financially Responsible
Before you hire any contractor, it is important to make sure they have a strong financial record. If a general contractor is financially responsible for their own business practices, it is a good sign that they will responsibly manage the costs of your project as well. A couple red flags to look out for when choosing your contractor is if they are willing to perform a job much too cheap, or they demand the money up front. When dealing with any commercial construction project, the quoted cost will not always turn out to be the actual total cost by the time the project is finished. A good contractor, however, will have done their homework beforehand, thereby ensuring that your initial estimate will be much more accurate.
If you are looking for a Vero Beach Contractors then please call 772-770-9131 or complete our online request form.