Welcome to Contract Service Enterprises Inc. : Stuart Electricians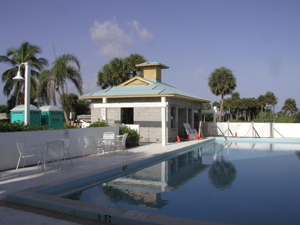 Contract Service Enterprises
, Inc. provides our clients with a team of commercial and
residential construction
and design experts to focus on the objective and requirements of each project. Whether your needs are to design and build a new commercial building, add a custom kitchen to your residence or update your existing electrical requirements, our experience will guide you throughout the process. We will provide you with material options, timely schedules and superior customer service to make your experience enjoyable and affordable
Contract Service Enterprises Inc. - Stuart Roofing Contractor
We make it our job to take care of your valued property investments in Stuart through high quality products and dependable service. We are a prompt, reliable and professional Stuart company who takes pride in providing you with the very best home improvement services in Stuart that will last for years.
Stuart Painting
If you are looking to have the interior or exterior of your residence or commercial property upgraded or just enhanced to sell, we supply all your professional painting needs. We provide Stuart with a wide range of residential and commercial painting services. Our Stuart contractors approach each painting project with the highest level of quality craftsmanship and professionalism. We provide our customers with free estimates and offer up front pricing. We also offer house painting, paint colors, interior painting, exterior painting and house paint.
Stuart Windows
When your windows start showing signs of wear, you might want to look closely at your options in having professionals install replacement windows right away.  This is one way by which you can keep your home in tip-top shape inside and out, and save you a lot of money in repair costs while at the same time keeping your home's market value on the high side.  Just like most homeowners, the likelihood of you having the expertise to do your window installation yourself is slim unless you are actually in the business of installation contracting yourself.  You can have control over the aesthetic aspect of your window replacement as well as the budgetary considerations but it is best to leave the dirty work of actual installation in the hands of expert professionals – a professional's handiwork will no doubt be better looking than one done by an inexperienced homeowner.  It is easy enough to search for these expert professionals if you only take the time to do your research and background checks. 
The Services We Provide in Stuart, Florida
We Proudly Serve
Vero Beach, FL
Melbourne, FL
Sebastian, FL
Fort Pierce, FL

Stuart, FL
Jupiter, FL
Palm Beach, FL
Boca Raton, FL
Recent Articles
If you are looking for Stuart Contractors then please call 772-770-9131 or complete our online request form.